Great building plans are essential for a successful build or renovation
Building plans aren't just about design, but are vital for Council consent.
Your building plans are part of your building consent application and need to comply with the Building Act and Building Code. Everyone who works on your build will follow them and throughout the build, Council Building Inspectors will check work has been done to the consented plans. On completion, a Code of Compliance (CCC) will be issued and your plans become a permanent record of the completed building work.
Do I need an architect, architectural designer or a draughtsperson?
Architects and designers hold different qualifications with various levels of skill and ability. Consider how complex your job will be and how much help you need with design decisions. If your project is residential and contains restricted building work, you'll need a licensed building practitioner (LBP) to do or supervise the design work. Fire safety design in small to medium-sized apartment buildings and co-joined minor dwellings also need to be drawn by an LBP.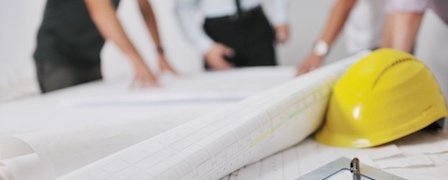 Registered Architect
An architect is competent in the design and coordination of all building elements, services and site works, as well as the management of each stage of the building process, from concept to completion.
They likely have an architectural degree and must hold a practising certificate issued by the New Zealand Registered Architects Board (NZRAB). Members of the NZRAB are automatically considered LBPs in the design class. Many architects also belong to the New Zealand Institute of Architects (NZIA).
Use an architect for more complicated construction, like a new build or major renovation. They can take your ideas and present distinctive and innovative solutions to be built within agreed cost and time parameters. Architects take into account aesthetics, safety, function and economical use of the building, including sunshine angles and view.
Architectural Designer
An architectural designer specialises in building design and construction, from conception to final certification.
They probably studied at a tertiary institution, and are specifically trained in the technical aspects of design. They should also be familiar with Building Code and local council requirements, such as building and resource consents. An architectural designer may not necessarily be an LBP, so you'll need to check. Many architectural designers are represented by Architectural Designers New Zealand (ADNZ).
Use an architectural designer for renovation additions and minor dwellings, and work that includes adding windows or doors, a new bathroom, decks over 1.5m, or additional rooms, garages, and sleep outs.
Architectural Draughtsperson
An architectural draughtsperson can draw up plans and instructions from your basic ideas to give to your builder or other tradesperson.
An architectural draughtsperson will usually have technical institute training. They can be a good low cost option in many situations, but you may not get the same design flair.
Use a draughtsperson if you're renovating your kitchen or laundry and no structural work is needed. If your project involves restricted building work, you'll need to check if they are an LBP.
Sometimes opting for a less experienced or less qualified person can cost you more in the long run. If you have a limited budget, a skilled architect or designer can explore ways to make your budget and ideas fit, as well as efficiently navigate the Building and Resource consent processes.