Tips for surviving your new build or renovation!
It's incredibly exciting when planning your new build or renovation is over and you're watching your new home become a reality. Help the building process go smoothly by following our handy tips.
Moving out
Depending on the extent of your renovation, it may be more efficient for the builders (and more enjoyable for you!) if you vacate the site and put your belongings in storage. Builders and tradies need large areas to store equipment and materials, and a clear space to work in, so it's an added complication when they need to work around your furniture. Plus, no matter how well they are covered, dust will inevitably get into your furniture and household items!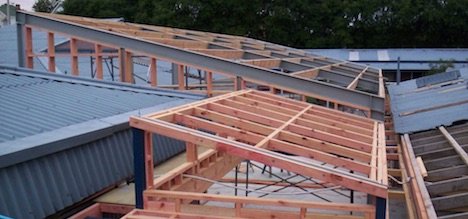 Staying put
If you decide to live in your home during a renovation, you might like to think about what season to build in. Cooking on the BBQ and coping with draughts will be much more bearable during warmer summer months. From experience, we can assure you there is nothing worse than having to contend with wetness and mud from around the site area in the middle of winter.
It's all in the planning
Make sure you've finalised all the details well before your builders start working on site. Once building has started, making changes can cause extensive delays and be expensive. If changes need to be made, ensure they are documented so you and your builder are clear on what needs to be done, and you have an estimate of the cost.
Communication is key
Timely and open communication is critical to keep track of the build as it progresses, plan ahead and to find solutions for any issues or challenges that may arise.
Qualitas Builders uses Buildertrend, an award-winning software that acts as a central point for all communication. The software allows us to keep a daily log of activities and to advise our clients of anything that needs to be finalised or of upcoming deadlines they need to be aware of.
Safety first!
Safety is paramount and responsibility for anyone visiting the building site rests squarely with the lead contractor who is project managing your build. Any visitor, regardless of whether they are a sub trade or a private visitor, must undertake an induction and have any safety hazards identified to them.
It's important to coordinate any visits with the project manager so busy construction times can be avoided, for example during delivery of large items like steel beams and joinery. Closed, flat shoes are a must when visiting the site.
Make sure to enjoy the process of seeing your beautiful new home and spaces take shape. After all, building is not something you do everyday and for most homeowners, a renovation or new build is a once-in-a-lifetime experience!